Finally: Summer Sale
and
Friday 13 Night Shopping!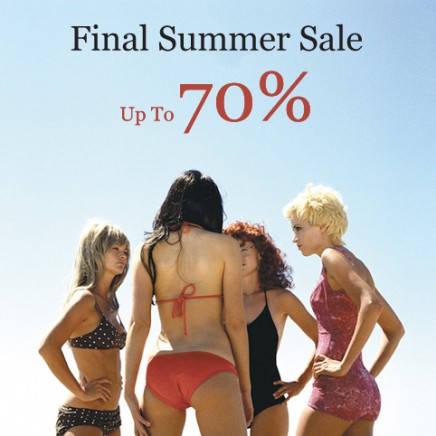 Not less than 50% off and on some of your favourite brands even up to 70% off. Now's your chance to pick up a piece or two from some of the best and most exclusive brands that we carry. Sizes tend to move quickly so don't sleep!
April 77
Ben Sherman
Cheap Monday
D.CO Shoes
Dr. Denim
Insight
Levi's
Lia-ne
Obey
Ontour
Penfield
Pointer
Samsoe Samsoe
Sessun
Sixpack
Shoe Biz
Surface to Air
Vans
Velour
Today Friday July 13 we will open the Gloss until 10pm for a LATE NIGHT SHOPPING!!! If the weather is fine we will sell as well some real bargain stuff in our street. Looks like our little Traugottmarket, which The Gloss organized in our neighborhood since many yeas became now huge and is called 'GO WEST'.
Enjoy.